track systems
Each type of track runs the length of each
side of the shop pit at the pit opening.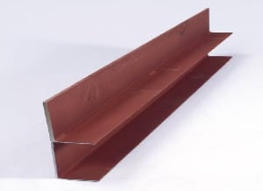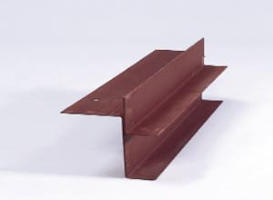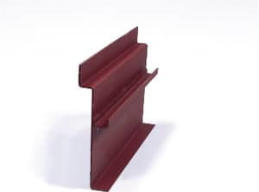 Standard combination track is designed for newly constructed lube facilities
Flange combination track is
designed for upgrading existing
pits.
Specialty track is designed for a
client's specific application.
For pit guards and rolling
drain pans
8′ lengths
Welded to metal pit forms
Can be used to retro-fit
existing facility
Wedge anchors mount flange
onto shop floor
Can be welded to pit walls
Used for rolling pit jacks
Custom track for other
designs
Welded to metal pit forms










Pit Guards for Lube Centers
Unilube's Pit Guard™ prevents people from
accidentally stepping into pits or cars
from driving into them. Rigid
construction provides the highest level
of pit safety protection available. User-
friendly, self stacking panel design allows for
smooth operation by technician in either direction.
Open steel mesh panels allow maximum light
penetration from above. Rugged welded steel frame
will support up to 2500 lbs.
Custom fit for any size pit, easy installation
Meets federal and states' requirements for
open pits
Panels stack easily on track system
Powder coated safety yellow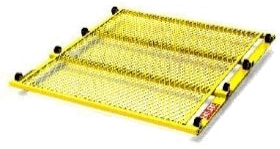 Includes 1 replacement
wheel, clevis axle and
hairpin
Our rolling drain pan can be easily positioned under a vehicle for efficient
capture of the oil being drained.
Screen on top minimizes splash
Custom sizes available
Adjusts to fit pits 32" to 48" wide
Wheels adjust to three height levels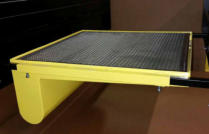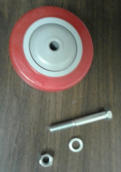 Available with or without
lower shelf for tools
Holds 34 gallons
Custom colors available
Durable fiberglass
construction
50 gallon capacity
A drain pan specially
designed for the limited
space in a zip pit.



Includes 1
replacement
wheel and
hardware

The oil filter rack is designed for easy assembly. The
gravity-fed shelves allow convenient access to
multiples filter styles.
Dimensions: 45″W x 30″D x 84″H
Powder coated steel
Available with either 3 or 4 filter racks
Lower shelf optional
Our Oil Filter Rack also comes in a
space-saving hanging model as well.
With 3 gravity fed shelves it mounts to
the basement ceiling to allow for other
use of floor space underneath such as
shelving or waste oil tanks, etc.
Our screen printed tool pegboard is designed to save time and help keep
track of tools by providing a specific, easily identifiable place for each tool.
Available with or without tools
Galvanized frame with struts
Designed for lube shops
Sections may be ordered separately
32″H x 72″W
Screen printed for 12 filter wrenches, 2 filter pliers, 1 set each SAE and
metric wrenches and sockets, 3/8″ & 1⁄2;"ratchets and adapters, ball peen
hammer, pry bars, and slip-joint pliers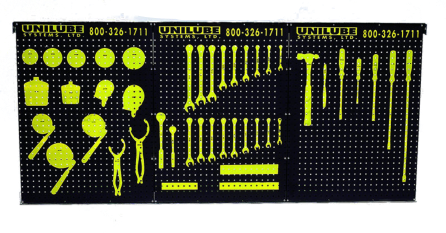 The work platform is an integral part of our pit system. It is customized to
our clients' specifications.
.
Modular components designed for quick, easy assembly
Powder-coated steel provides maximum durability
Meets OSHA Uniform Building Code requirements
Optional configurations available
Optional stair configuration comes in 3- or 4-step models
(Shown with the optional drip trays and drip pan)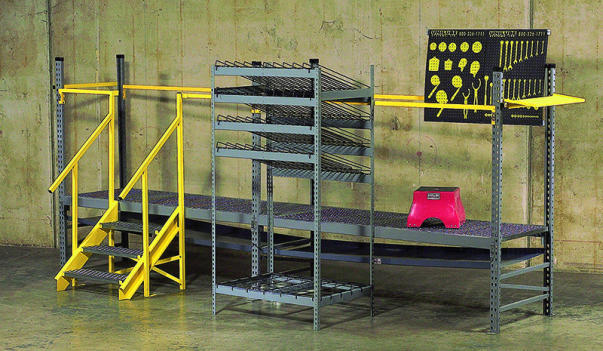 Quick Lube Center Equipment --
lower Level Bay



Part # No Step Sign 10 Pack
Signs attach to our pitguards
to remind techs not to use as
a walkway or crosswalk. Not
walking on your pitguards
helps to extend their service life